Galú Dosing pots are required in order to introduce chemicals into a closed heating or cooling system, common chemical examples being inhibitors or glycol.
It consists of a vessel with inlet and outlet valves, a drain valve and a filling valve. They are also equipped with a tundish, air release valve, and wall mounting brackets.
It is important that the dosing pots are fitted correctly in to the system to allow rapid chemical feed. The size of dosing pot will depend on the volume of water in the installation.
Galú is manufacturing all its chemical dosing pots so they can be installed either left or right handed on demand, for ease of installation purposes.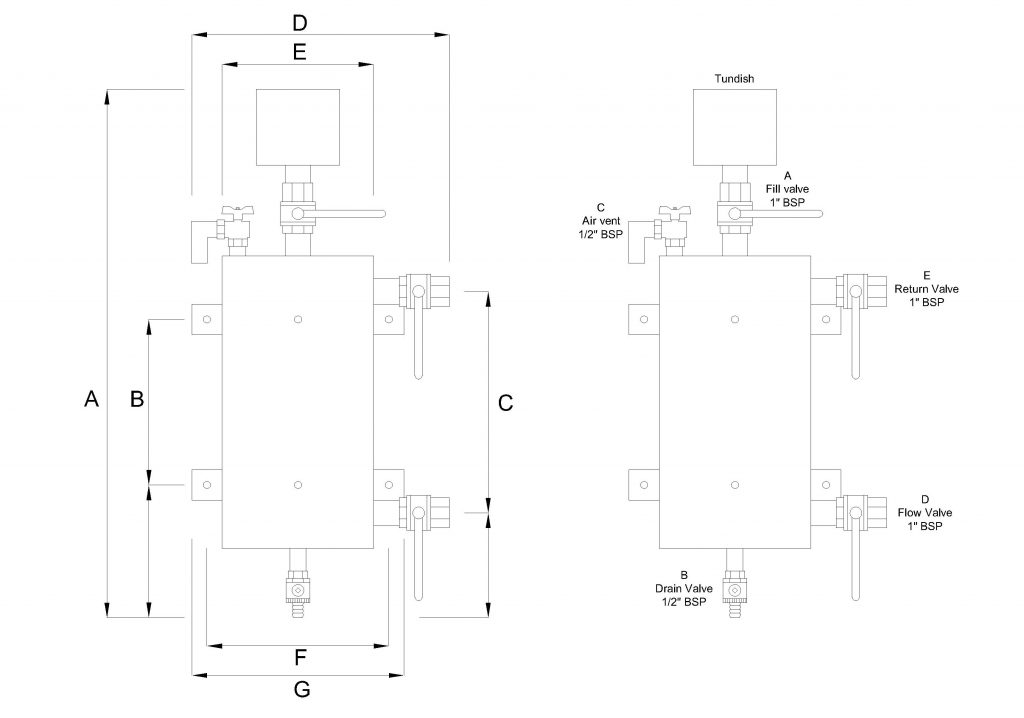 Technical information :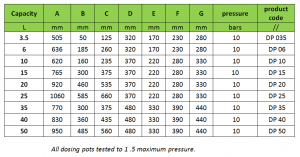 Galú can also provide a chemical treatment for your heating or cooling system:
Pro-Inhib® IC
Multi-Metal Closed Circuit Water Treatment Inhibitor
 Description and Use
Pro-Inhib IC is a water based super concentrate of organic & inorganic inhibitors at low dosage 0.5% total system volume.  This low dosage, in combination with all the all-round protection Pro-Inhib IC delivers, makes it an excellent economical solution.  It is effective over a wide range of system conditions.
Pro-Inhib IC is used in heating and cooling system in both domestic and industrial applications using water or a glycol/water mixture.
Pro-Inhib IC is also suitable to inhibit fluids used in heat pumps, biomass, under-floor heating systems and air-conditioning units.
Benefits
Most water systems suffer from many different types of corrosion.  Pro-Inhib IC dilutions added to water/glycol systems offer the following benefits to the user:
Effective all round corrosion protection for steel, copper and mixed metallurgy systems
Stable and effective at high temperature and heat fluxes
Non-Scaling Additives
Compatible with glycol antifreeze solutions
High Elastomer Compatibility
Stable in hard water thanks to the absence of silicates & phosphates
Controlled by molybdate test